Chesterfield High Back Chair Winged Armchair Fireside Leather Queen Anne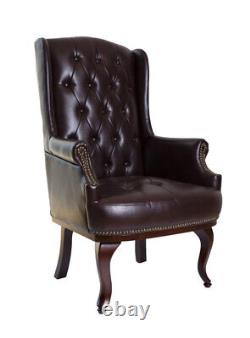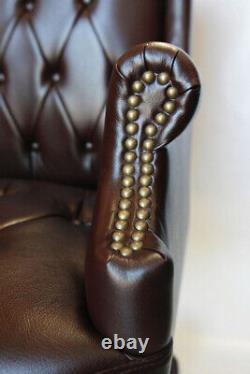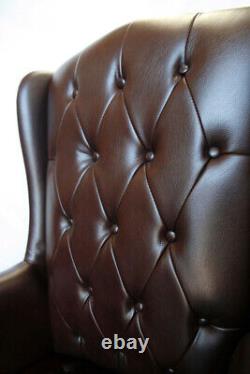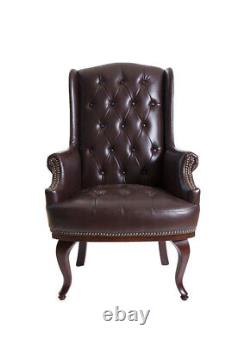 The Chesterfield high back armchair is a luxurious and stylish piece of furniture that adds elegance to any room. Made from high-quality PU leather, this chair has a soft and supple texture that feels comfortable to sit in. The chair's high back provides excellent support for your head and neck, making it perfect for relaxing and reading. The armrests are also designed to provide maximum comfort and support to your arms. The chair's sturdy frame is made from durable materials, ensuring that it lasts for years to come. The classic chesterfield design features elegant tufted buttons and a deep buttoned backrest, adding a touch of sophistication to any space.
PU leather is easy to maintain and clean, making it a practical choice for households with children and pets. The chair is available in a range of colours, allowing you to choose the one that best suits your décor. Overall, this Chesterfield high back armchair is a perfect combination of style, comfort, and durability, making it an excellent addition to any home.
Size overall height 114cm, width 67cm and depth 60cm. Floor to seat height 19. Max user weight 18 stone.